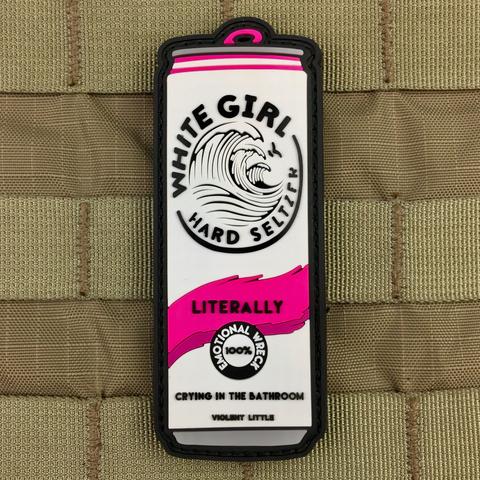 WHITE GIRL HARD SELTZER "LITERALLY" MORALE PATCH
The morale patch is "Literally" flavored, which in our opinion is way better than the "can't even" and the "he's such a prick" flavors. Where did all these hard seltzers come from, anyway? They certainly do the trick, so no wonder they have taken America by storm. You're next Canada. Pick up a case of vaguely flavored alcoholic water in a can.
1.5" x 4" Inches, PVC
Hook Backed w/ Loop
There still may be laws...
White Girl Hard Seltzer
Definately one of my funnier patches, this patch is worth the friggin' price. The quality was better than expected, and it fits nicely on the patch wall or my kit.
Great seller
Notified the part was back in stock, placed order, arrived fast. One Happy customer.
---
We Also Recommend