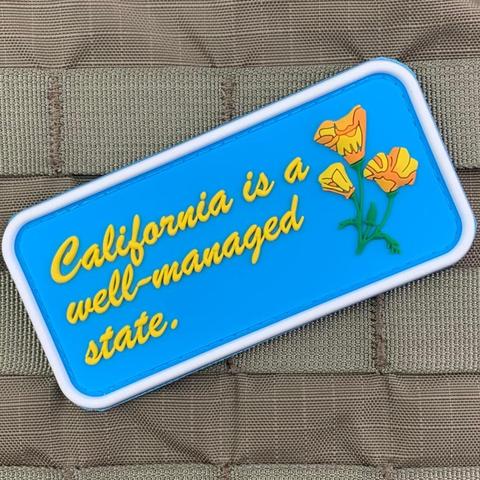 WELL-MANAGED CALIFORNIA PVC MORALE PATCH
If you metaphorically dump on California but cover it up with sarcasm, would a Californian even know they've been shitted on?

California: Where the tax rates are high and the homelessness and murder rates are even higher. Yes, your leaders really are doing an impeccable job.
2" x 4" 3D PVC
Hook Same-Color Hook Backed
Welcome to California: Land of Regulations & Flakes
Just awesome
This is high quality and very nice. Colors are great. Shipping was quick
---
We Also Recommend