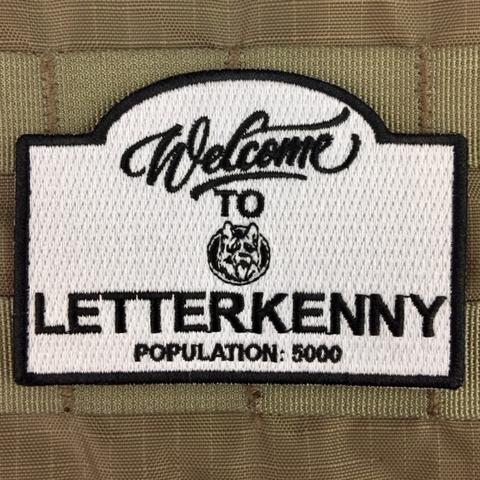 WELCOME TO LETTERKENNY MORALE PATCH
The Welcome to Letterkenny morale patch. Based on what is probably our favorite Canadian TV show (sorry Trailer Park Boys), this patch knows all about Letterkenny's 5000 residents and their problems. If you've seen it you understand if you haven't then you don't know what you're missing.
3.5" x 2.5", Embroidered
Hook  backed
Pitter patter
Give yer balls a tug if you're on the fence on this patch.
Looks great, really nice finish, items got shipped in record time. Can't endorse these guys enough whether you're looking at this patch or another.
Funny patch, well made, and fits perfectly!
I was a little worried the patch wouldn't fit on my hat, but when I got it they worked together phenomenally.
---
We Also Recommend