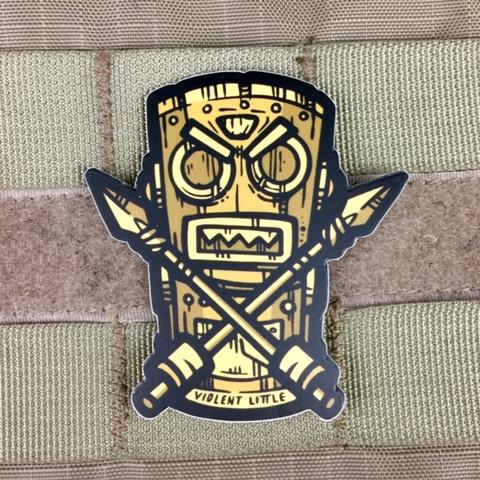 VIOLENT LITTLE WAR TIKI STICKER
The Violent Little War Tiki sticker. If you start screaming and doing the haka when around this sticker, everybody will know what you're doing.
2.5" x 2.3" 
Weather Tough Vinyl
Protects you from evil spirits and guaranteed to make you rich if you can get through the Polynesian war first.
---
We Also Recommend