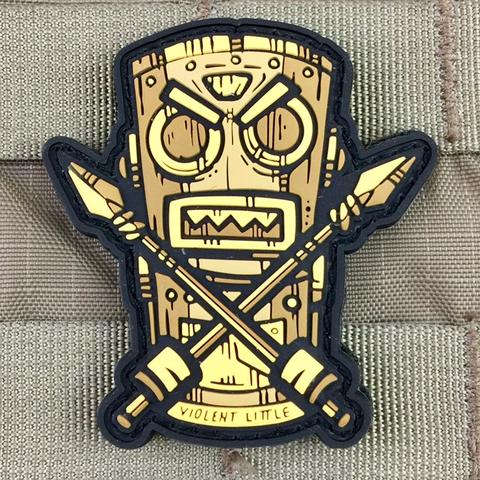 VIOLENT LITTLE WAR TIKI MORALE PATCH
We love Tiki and Polynesian cultural appropriation here at Violent Little...cause we go to Hawaii sometimes. Never miss an opportunity to make a buck from some other culture's cool shit. It's more of a tribute really. It reminds us of those island vibes that we don't have where we live here in the mountains of Idaho.
2.6" x 2.3", PVC

Hook  Back w/ Loop

The Tiki Man looks mad, but it's just resting bitchface.
Great Patch
Not too violent. Not too little. Just right. Great patch.
---
We Also Recommend