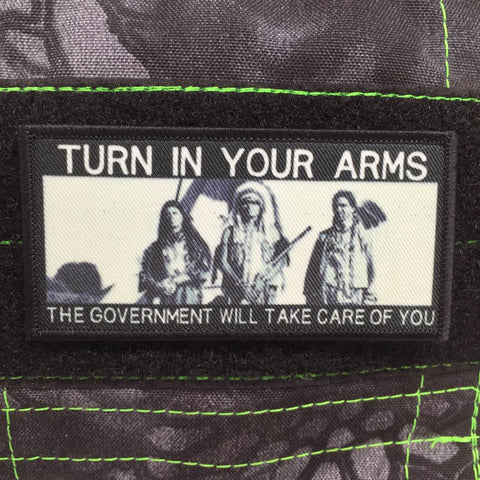 TURN IN YOUR ARMS MORALE PATCH
Hey it worked for the Native Americans right?
4" hook backed patch
Patches
The patches are great, wish they had more.
Good patch
Prefer embroidered or even pvc usually. Most printed patches are blurry or the coloring is uneven but this one is well printed so it is really good for what it is. At least it is edged in stitching for more durability.
High quality
The patch seems to be high quality as well as the hook and loop used to attach it. Highly recommended.
THE BEST PATCH
Love it god bless the west
---
We Also Recommend