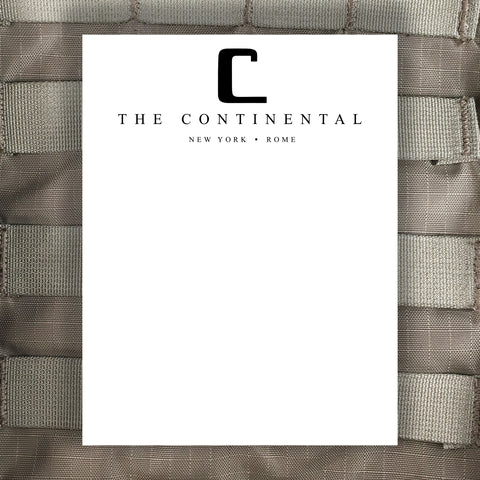 The Continental Hotel Notepad
Want people to think you live a double life, working at night as an international assassin? Leave this notepad from The Continental Hotel out on your coffee table and you'll have just that. That or they'll just realize you're a fan of the John Wick movies.
4" x 6" inches
50 pages, 70 lb paper
Chipboard backing
Works best with a fucking pencil...
---
We Also Recommend