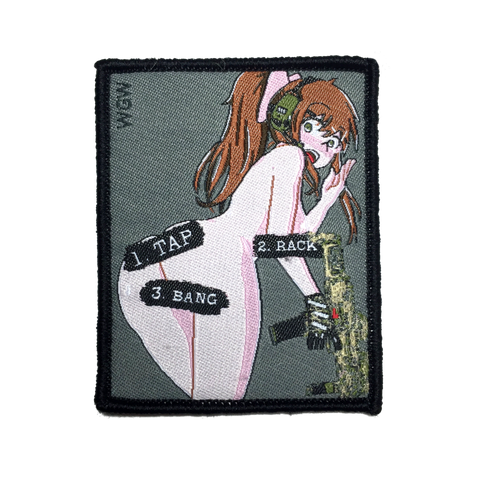 TAP, RACK, BANG (CENSORED) MORALE PATCH
A new take on a morale patch classic.
While it has long been the SOP for clearing simple firearms malfunctions, Milspec Monkey brilliantly immortalized the term "Tap Rack Bang" with his instructional morale patch several years ago.
Now, WGW has teamed up with our old friend Mr. Flechette to bring you an updated design featuring our girl Sayori and a stopped-up MP7.
"Fix it!"
format: woven
size: 2.5x3.1
By adding this item to your cart, you are certifying that you are at least 18 years of age.
Amazing patch
Normally I would have gone for the uncensored version but this one is just lewd enough to be able take around places without offending anyone. Great quality and fast shipping.
TAP, RACK, BANG (CENSORED) MORALE PATCH
---
We Also Recommend