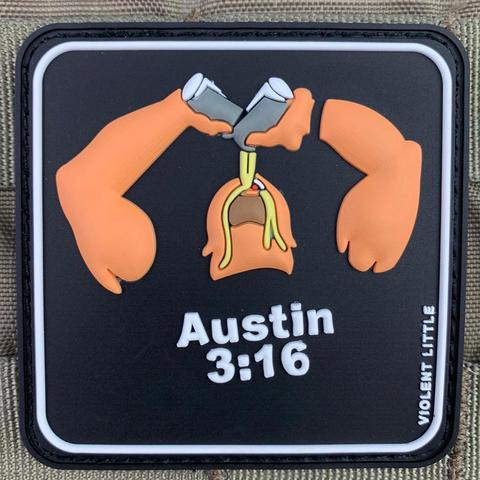 STONE COLD STEVE AUSTIN MORALE PATCH
If you want this patch, then gimme a hell yeah.  One of our better wrasslin' patches... the 3D PVC that shows off his beer-drinking-chiseled biceps.
BTW - if you have never attempted to drink a Beerweiser like Austin, then you remind me of a jackass.
4" wide, 3D PVC

Hook  backing, with matching loop piece 
Before I decided to waste money on this patch I drank one beer... two beers... three beers... a shot of whiskey... a margarita... a bloody mary...
Stone Cold patch
Real nice patch !! And that's the bottomline because Stone Cold said so
---
We Also Recommend