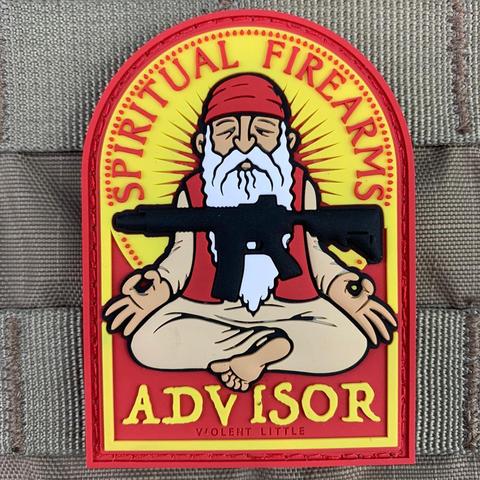 Spiritual Firearms Advisor PVC Morale Patch
Meet Rajneespuram's level headed gun loving brother. Rather than forming a sex cult after college; this gun guru spent decades traveling the globe on his pursuit for spiritual gun nirvana. Today, he's found it and re-entered modern society to share it with you.

He recommended the Armed Force's transition from the M9 to the M17.  He is both left and right eye dominant. And he sure-as-shit will slap the taste out of your mouth if you ever hold a pistol sideways.

2.75" tall


High quality PVC - detail will not rub off


Hook  Backed


Deepens the spirituality between you and your firearm (Hi-Points excluded)
---
We Also Recommend