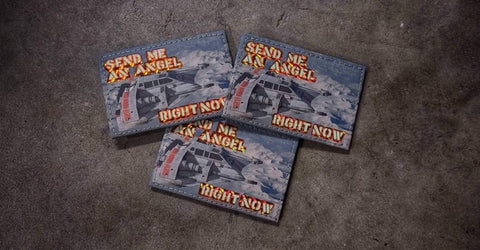 SEND ME AN ANGEL V2 LASERCUT MORALE PATCH
Got a Walker problem? Need close air support? Call it in , SEND ME AN ANGEL RIGHT NOW! Laser cut reflective and glow in the dark patch. Hook and loop backed 2x3.
Like it
Good quality. Very clean laser cut to the writing. Snowspeeder picture looks better in person then on patch site. Overall very nice. Only surprise was I was expecting lettering to be reflective patch material over GITD patch material. Turned out to be shiny material like Mylar, REALLY orange, over GITD instead. But I like it.
---
We Also Recommend