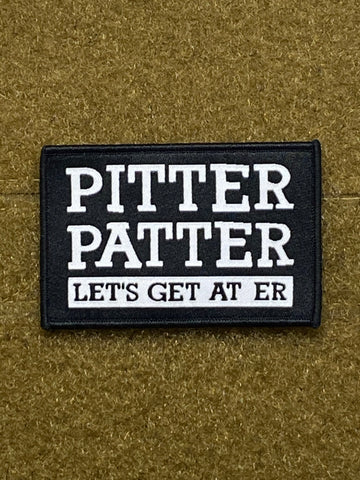 Pitter Patter Woven Morale Patch
If you're not watching Letterkenny then you're missing out.
3.5" wide
hook and loop backed
Great product/fast shipping
Just like the picture shows, even got some stickers to go with.
I was on Tactical Outfitters the other day....
Put this patch on my brand new bag. Got nothing but compliments and Letterkenny quotes. Best morale patch I've bought. Thank you!!!
Looks great
Great quality. TO is the best!
---
We Also Recommend