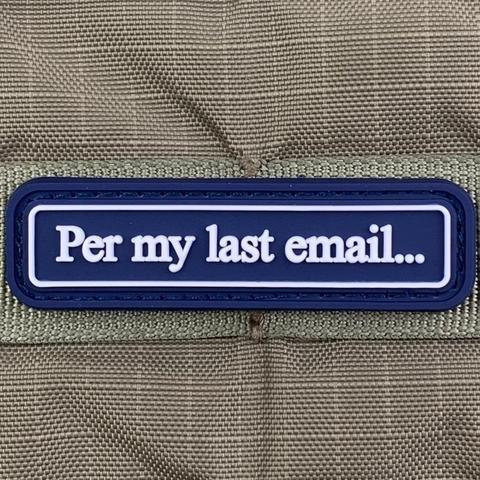 PER MY LAST E-MAIL PVC MORALE PATCH
As the queen of office passive aggression, I can't tell you the number of times I've had to write "per my last e-mail..." in a message. That and "Just a friendly reminder..." both of which translate to "You dumbass bitch(es)..."

Of course, I finished every e-mail message with "Kind Regards" or even an "All the Best" as a way to say "This conversation is over. Don't bother me again you stupid twat." :)
.7" x 2.45" 3D PVC
Hook Same-Color Hook Backed
"According to my records..."
Well made
Just wish it was bigger for the price
---
We Also Recommend