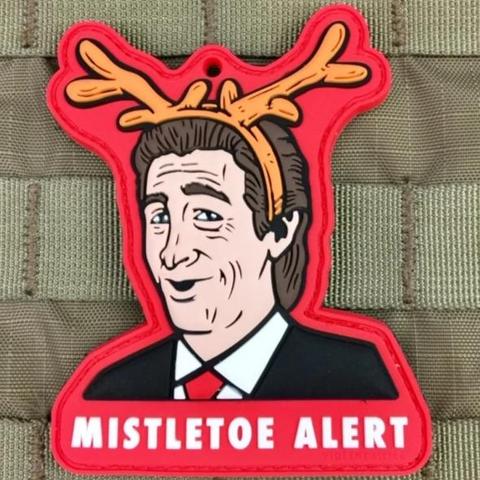 PATRICK BATEMAN "MISTLETOE ALERT" CHRISTMAS MORALE PATCH
All the girls at the Christmas party can't wait to end up under the mistletoe with everyone's favorite serial killer/businessman, Patrick Bateman. As long as you're charismatic, nothing else really matters...life will give you a pass and sweep all your bullshit under the table (ie, Ted Bundy). No wonder Bateman loves Christmas so much...red is really his color.
2.8" x 3.5", PVC
Hook  Backed
Has a hole on top so you can use it as an ornament!
---
We Also Recommend