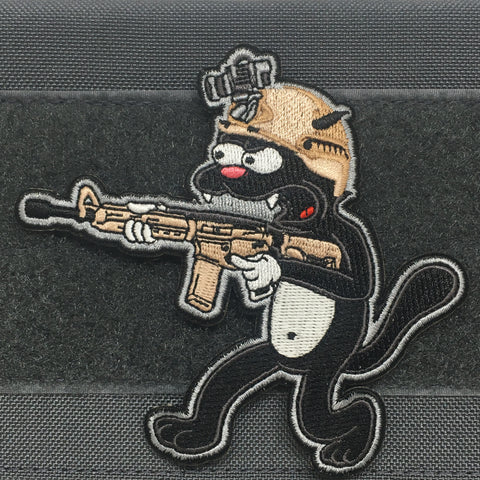 OPERATOR SCRATCHY MORALE PATCH
It was about time Itchy and Scratchy updated their gear game.
4" x 4.34" Hook and Loop backed
Scratchy morale patch
Very good quality, nice patch 👌
This order was Great
Oddly I ordered two itchy & two scratchy both Back to back orders and I have only received one. ? I assumed back to back ment shipping as well :-( otherwise the patch is great can't wait for more
Love it!
Spec Ops Scratchy is awesome! Stitching is top notch, colors look great.
Thanks!
Excellent
Bigger then I was expecting which is always good. Really good color also. A very nice patch
Scratchy strikes back - Look out Itchy!
Great thread quality and composition. Nice size.
---
We Also Recommend