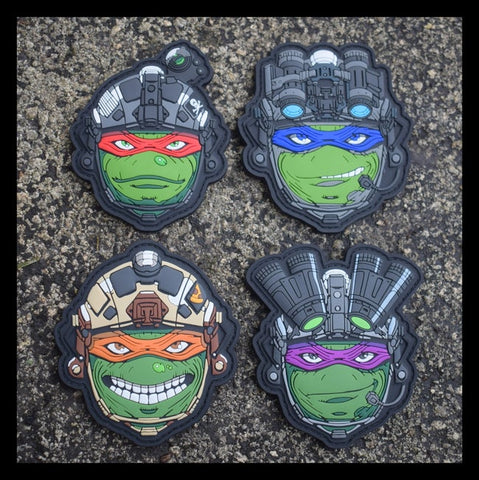 NEVER PAY FULL PRICE FOR LATE PIZZA PVC MORALE PATCH
All four 3.5 inch pvc patches with hook backing.
Designed by titiartist
Best Patches I've Got
My only gripe is that Mikey is still out of stock. Get complimented on them daily and even my kids and family love the tacticool turtles. Hurry up with the Mikey so I can complete the brothers.
---
We Also Recommend