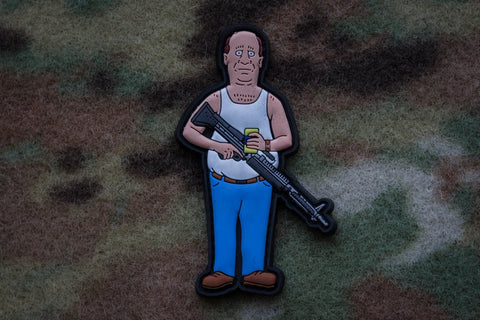 KING OF THE KILL BILL PVC MORALE PATCH
Callsign: Bill-Dozer, he cuts hair and stacks bodies for the US Army. He's desperately lonely after his messy divorce, and the only thing that dulls the pain is slaying enemies of freedom with his belt fed pig. 
Hook Backed PVC
2"x3.5"
"No Hank it's me, Lenore" 
---
We Also Recommend