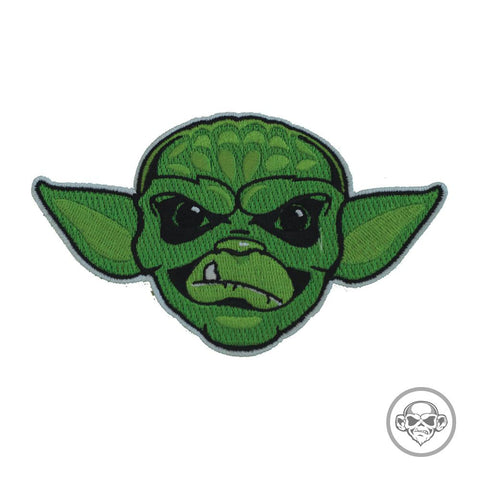 GRUMPY MANDO YODA MONKEY MORALE PATCH
Grumpy Mando Yoda Monkey is here and ready to be one with the force with you. This large & easily recognizable morale patch is 5" wide, 3" tall to remind everyone the Jedi is in you! Canvas base, rayon thread and die cut represent the quality of Exploro patches. Includes loop backing, so you can apply an anchor onto any surface you choose.
Good quality
Exploro makes really good quality embroidered patches. Very large but great colors. My favorites are Moishe or Rocket, even though I am a bigger Star Wars fan. Get them all.
---
We Also Recommend