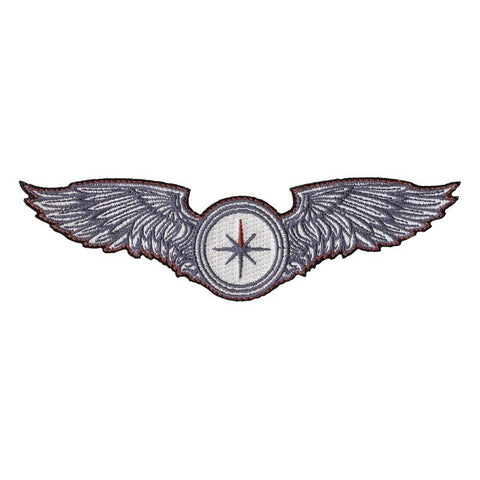 EXPLORO ADVENTURE WINGS MORALE PATCH
The Exploro Adventure Wings represent the modern adventurer with classic design roots. This is a great morale patch to attach to your favorite adventure pack to share your passion for exploration.
This large & easily recognizable morale patch is 6" wide, 1.7" tall. Canvas base, rayon thread and die cut represent the quality of Exploro patches. Includes loop backing, so you can apply an anchor onto any surface you choose.
Nice patch for an adventurer.
Was in the market for a patch that would extend further than 5 inches. This one fits the bill! The design and stitching is very well done. It is a bit thinner than your standard embroidered patch. It's interesting how they finalized the finish, it almost looks like they embroidered it and then melted a thin layer of glue or sort on top. In any case I'm very pleased and impressed with the patch and its design.
---
We Also Recommend