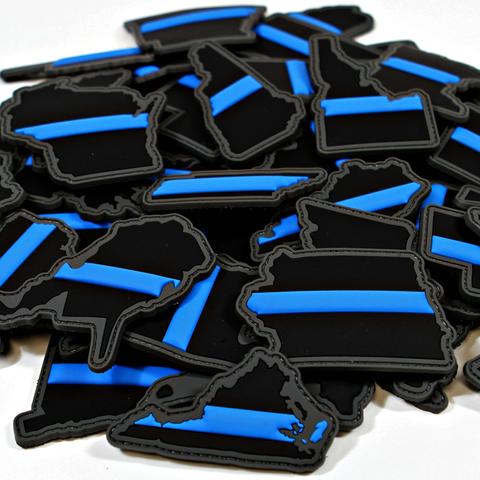 EVERY STATE IN THIN BLUE LINE MORALE PATCH SERIES
It's simple...we made every state in our glorious Republic into a Thin Blue Line patch, in incredible detail. Vermont? Yep. Iowa? You betcha. Ok, but what about Alaska? Don't even sweat it, bro, Violent Little's got your ass covered. No, they don't all fit together to form a perfect map...or else Rhode Island would be the size of a thimble, you dumb bastard. 
Each Patch is 3" Long or Wide
Hook Backed
Not just for Texas anymore!
"EVERY STATE IN THIN BLUE LINE" MORALE PATCH SERIES
---
We Also Recommend