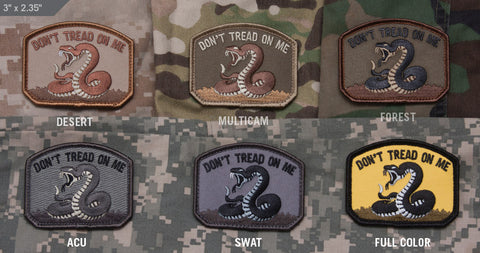 DON'T TREAD ON ME MORALE PATCH
A modern approach to the classic Gadsden Flag. Let MoFos know you are dangerous and they better watch their step!
Hook  sewn on the back
3" x 2.35"
Great Product
I love my patches, all the patches I own are from Tactical Outfitters. I got myself a plate carrier and I wanted to customize it to my liking, and the best way for that was looking at the hundreds of patches that Tactical Outfitters have to offer. Great variety. Great quality. Truly worth every penny
Been Carrying this for 2 weeks and it's become indespesable
GREAT! Holds my notepad, microfiber cloth, comb pen,knife, chapstick and thin lighter. With room in the large pockets still. A+
Exactly what I ordered.
awesome patch and was prompt, especially considering the times we are in.
---
We Also Recommend