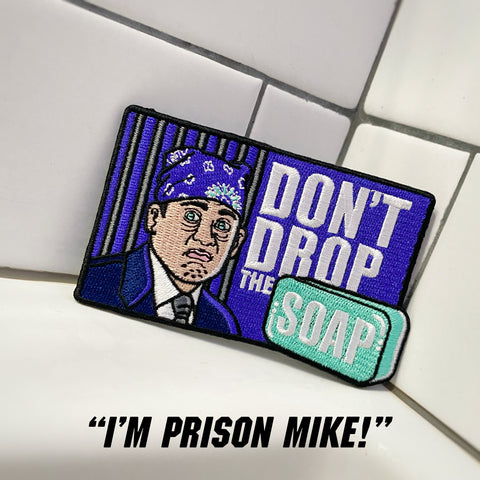 "Don't Drop The Soap" Prison Mike Morale Patch
WHO DOES'NT LOVE THE OFFICE, AND EVERYONES FAVORITE BOSS, MICHAEL SCOTT! 
"The worst thing about prison was the... was the Dementors. They were flying all over the place and they were scary and then they'd come down and they'd suck the soul out of your body and it hurt!"
THE PATCH IS 100% EMBROIDERED, & HOOK FASTENER BACKED! 
---
We Also Recommend