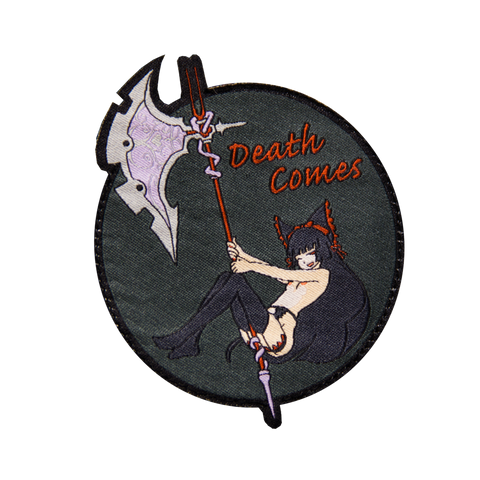 DEATH COMES MORALE PATCH
Death comes. Get it? Haha… get it?
Let's not lie. Rory getting off on all the souls of the recently dead passing through her is some of the hottest stuff in recent anime, barnone. Show your love for the Goddess of Emroy with this nose art-inspired patch!
Size: 3.5in
---
We Also Recommend