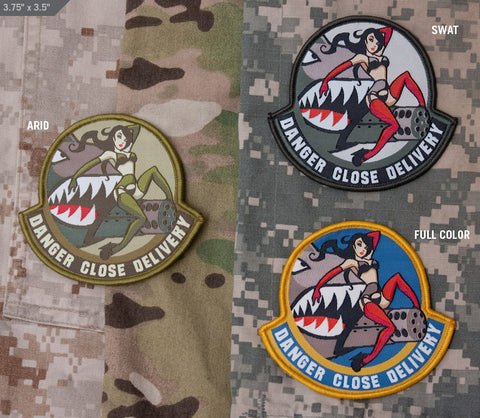 DANGER CLOSE MORALE PATCH
Some modern pinup action in honor of the mighty A-10 and the close air support love it delivers. This patch is done by the woven method to retain the original art detail. Design by guest artist Martin Abel www.martinabel.com
Hook sewn on the back.
3.75" x 3.5"
Very Cool Pin-Up Morale Patch
This is a great patch, and the quality is excellent. I like the style and find that the art isn't something I worry about my young kid seeing, but it's still very cool. I will be keeping my eyes open for more like this.
DANGER CLOSE MORALE PATCH
---
We Also Recommend