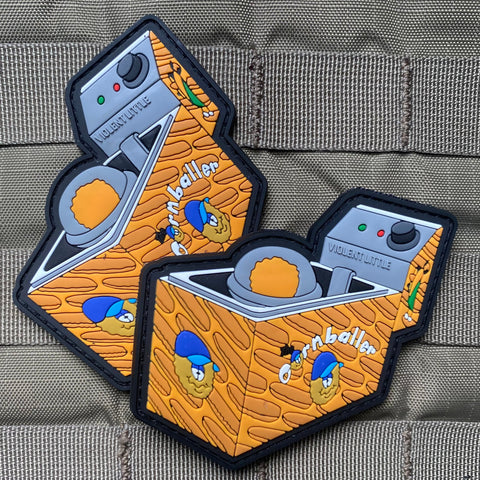 Cornballer PVC Morale Patch
Oh, you thought these things were obsolete? Not anymore! Hit our line, on the DL, of course, because they aren't exactly legal these days. We warn you, watch where you're putting those elbows, these machines are HOT! 
3.75"x 2.25" PVC Rubber
Hook-Backed
"Stupid corn-balling piece of shit!"
---
We Also Recommend