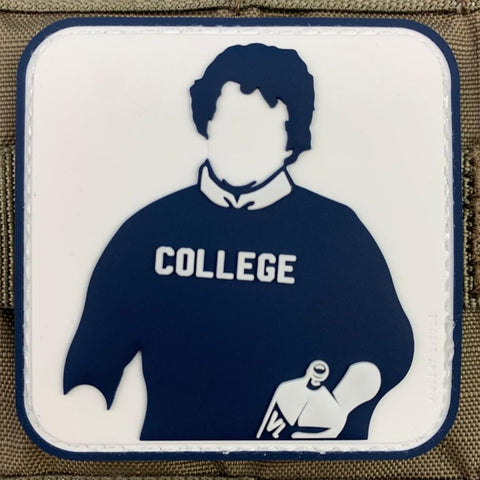 COLLEGE V2 PVC MORALE PATCH
If the character lived, he'd have cirrhosis of the liver, and would have had a damn good time doing it.
I was a little disappointed to learn that the Jack Daniels #7 in the movie was actually iced tea, but whatever. He could have done it with the real stuff if he wanted to... 
2.5" x 2.5" - 3D Design

3D PVC, Hook-Backed

"Fat Drunk and Stupid Is No Way To Go Through Life Son ..."
---
We Also Recommend