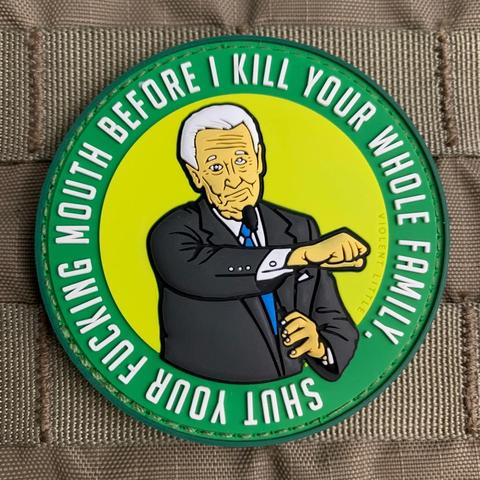 BOB BARKER PVC MORALE PATCH
Based upon the most-epic movie fight scene of all time... That's right, Bob Barker Vs. Happy Gilmore.
If only Bob had a basic understanding of ground fighting... I would have loved to see him Imanari roll into heel hook, but that's just me.  
Don't push me, Bob! Now's not the time.
PVC with 3D features
Bob Barker's eyes are slightly fucked up (on purpose), it just looks more deranged that way
---
We Also Recommend