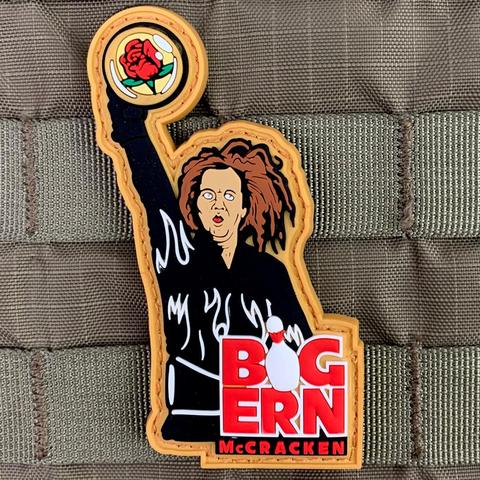 BIG ERN KINGPIN PVC MORALE PATCH
Big Ern McCracken was a bad guy. So of course, we memorialized this fictional character and made him into a patch. How could we not with his crazy hair, cool outfit, and badass bowling ball??
In doing research for this patch, I found that you can purchase the bowling ball he used off Amazon for the low price of $121. So instead of paying some outrageous price for a ball that you'll have to work harder to get a good hook, buy this patch....and still work hard to get a good hook...
1.7" x 3.5" 3D PVC
Hook Backed
"Can you get sick drinkin' piss?... Even if it's your own?"
Quality Product
Very good quality and fast shipping. Will definitely consider ordering from this vendor again.
The patch of my father
Big Ern reminded me of my father when he would get flustered. So I had to buy this patch. I love it. Quality and humor in tandem.
---
We Also Recommend