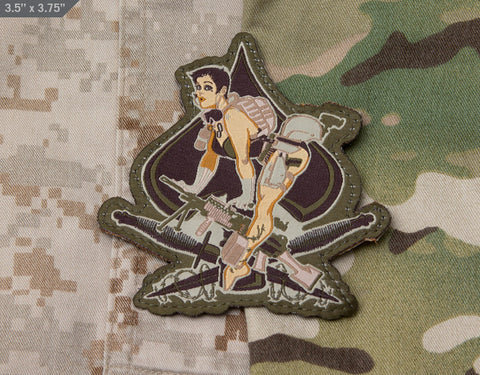 ACES HIGH MORALE PATCH
Kicking it old school with more pinup, chix and guns wooo! Done in woven style to capture as much detail as possible. Happy to collaborate with the great Bawidamann on this guest design. www.bawidamann.com
Hook sewn on the back
3.5" x 3.75"
Should be called " Aces Higher"
AM loving this stuff. Aces High is a patch which really keeps the gear together. Big Fun, keeping a tradition alive.
---
We Also Recommend