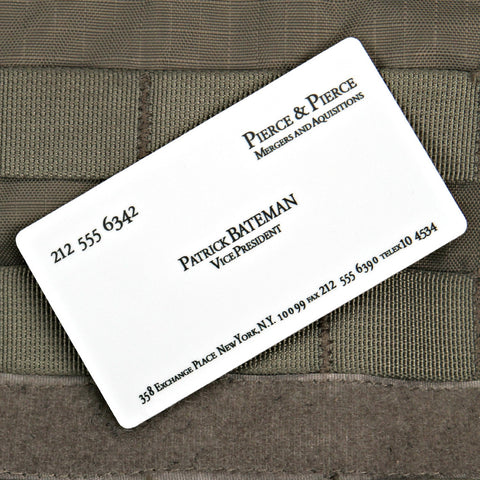 PATRICK BATEMAN BUSINESS CARD STICKER
Its perfect for that stainless steel Sub Zero refrigerator in your new apartment overlooking the park. This sticker pays tribute to that famous boardroom business card scene in the film American Psycho. Every detail has been accounted for, even the misspelling of "Aquisitions". 
Great quality and Speedy shipping!
---
We Also Recommend