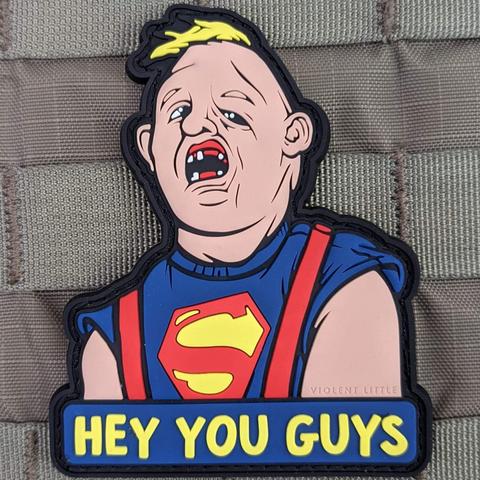 HEY YOU GUYS GOONIES PVC MORALE PATCH
It's amazing how an abused, unwanted, dropped-on-the-head-too-many-times human being?...monster?...thing? Sloth. can still have a heart and help save the Goonies from the baddies. That's more than I can say about you fucks (present company included). 

P.S. We dare you not to read this in Sloth's voice. It's impossible. We tried.

2.75" x 3.5" 3D PVC
Hook Backed
"Goonies never say die."
Incredible quality for an all time classic
Love this patch! Its an all time favorite movie of mine and since it has become a favorite for my kids as well. So I got it to always carry the goonie spirit with me everywhere
---
We Also Recommend