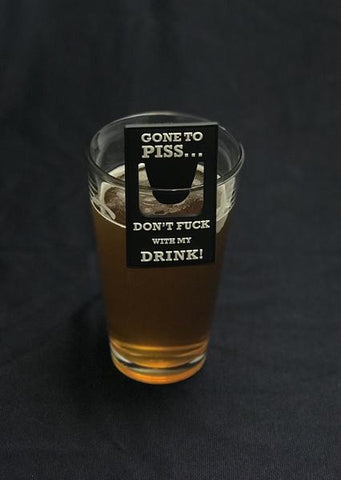 DON'T FUCK WITH MY DRINK MORALE PATCH
Don't you hate it when you're in a bar, go splash yer boots, get back to the bar and find your drink has disappeared?  Suffer no more!  Our most practical patch to-date will make clear that you'll be back to finish your beverage.  Fits glasses, bottles & cans, glows in the dark and is waterproof!  Attaches to any loop surface.
Measures 2" x 3.25" with hook backing.
DON'T FUCK WITH MY DRINK MORALE PATCH
---
We Also Recommend