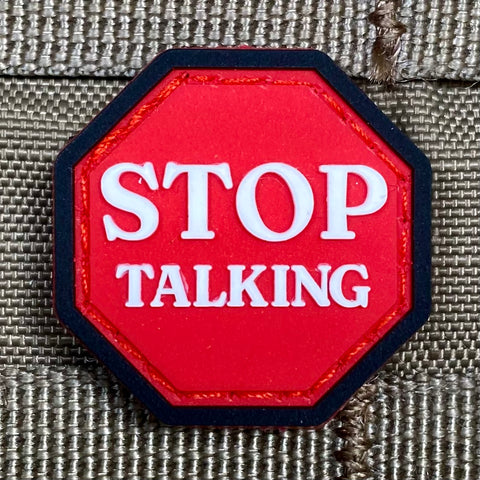 STOP TALKING PVC CAT EYE MORALE PATCH
The Violent Little "Stop Talking" Patch, so discreet yet so effective we can't believe we haven't made it sooner. The unique stop sign design will grasp the attention of anyone who needs to shut the hell up, but because of it's adorable little size, you have the passive-aggressive high ground. 
1" Ranger Eye Patch
Hook-Backed

Peace and quiet incoming...
---
We Also Recommend