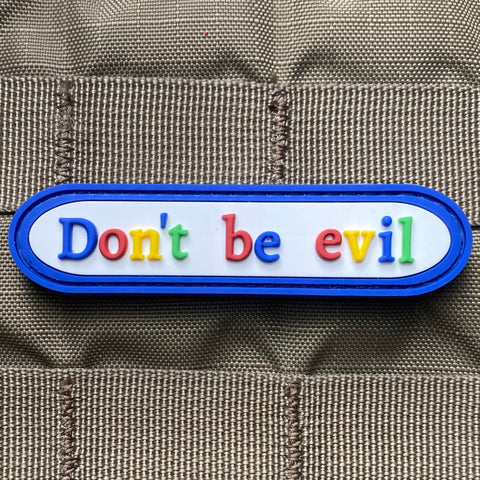 DON'T BE EVIL PVC MORALE PATCH
A morale patch to show Violent Little's commitment to ethical and responsible behavior. The days of inappropriate and provocative patches are behind us. It's time we started considering everyone's feelings equally as we strive towards adopting new core values. 
(Gotta keep the shareholders happy.) 
3" x .75" PVC Rubber Patch
Hook-Backed
Sounds good, don't it?
---
We Also Recommend