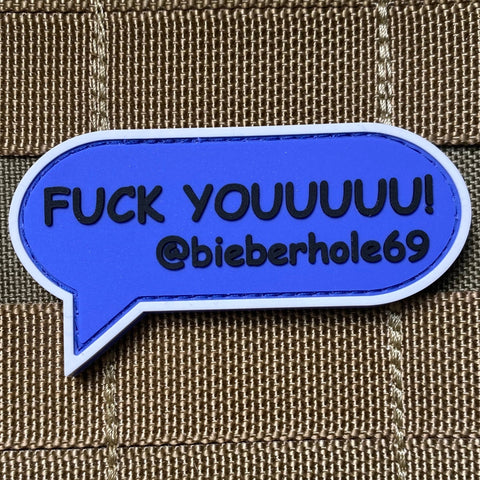 BIEBERHOLE69 PVC MORALE PATCH
Do you think you got what it takes to party at the penthouse penthouse?
Topher may be a baller, but don't let the potato gun fool you. He's not a good guy, even if he does show up with weed and video games. Do the right thing and keep the Beliebers safe, they're counting on you.   
3" x 1.625" PVC Rubber Patch
Hook-Backed
"Well throw out a flag and push me back 10 yards 'cause I'm hoooldin."
---
We Also Recommend