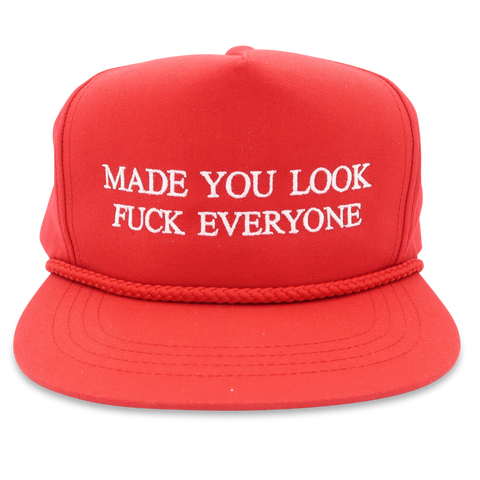 Made You Look Fuck Everyone Hat
Dont get your panties in fucking a bunch.
Boycott Hawaii! Remember? Whatever happened to that? 
FUCK EVERYONE but first Fuck WITH 'em. 
Offend both sides. 
YUPOONG Poplin Rope Hat 
The best hat to wear in 2020
I love this hat. It's been the best purchase I've made all year.
---
We Also Recommend