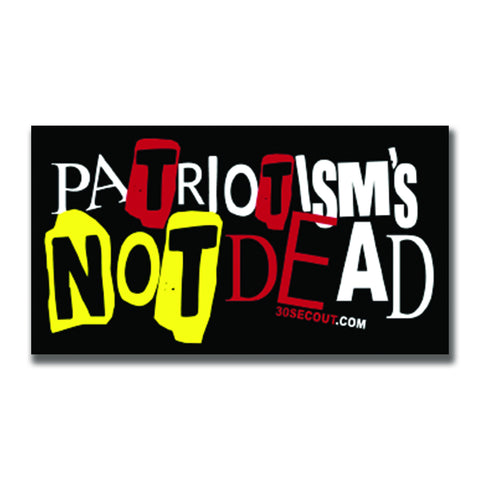 PATRIOTISM'S NOT DEAD STICKER
We are proud of our country for the good it does in the world and what it represents for other people. In any catastrophe around the world, people look to us to lead and do the right thing. We usually come through, as best we can. Almost anything is possible here. Dreams are very acheivable with hard work, intelligence and grit!
For some reason, a lot of people think patriotism is a bad thing. We don't, and we're holding the line here!
3.5"W x 2"H
Slap on Coolers, Gun Cases, Water Bottles etc.
Weather Tough Viny
---
We Also Recommend