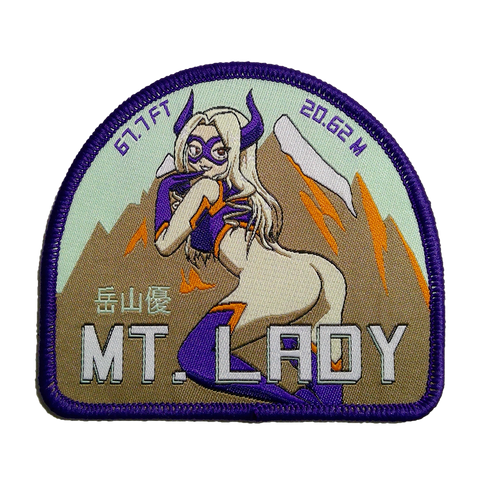 MT. LADY MORALE PATCH
I just wanna climb the mountain. Show everyone your pride in summitting some of the hottest peaks in the world.
Size: 3.5in overall
Artisr: The Sourkraut
Gigantification
Piece of cake for the world's next hottest hero.
Hi there everyone.
I'm Mt. Lady, and you don't have to worry about this bum anymore.
Great quality
Like most patches I've bought for TO this also is great quality,
---
We Also Recommend