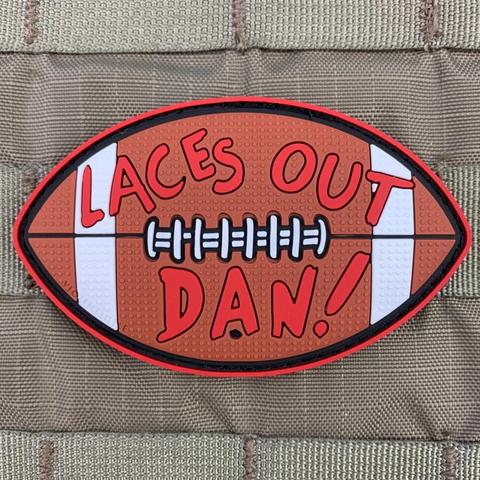 LACES OUT, DAN! - ACE VENTURA PVC MORALE PATCH
What the... That's it! Einhorn is Finkle! Finkle is Einhorn! Einhorn is a man! Oh, my GOD! Einhorn is a man!
Chalk that under scenes that couldn't be featured in today's films... 
Anyway, Dan Marino should die of gonorrhea and rot in hell. Would you like a cookie, son?
3D PVC, 3.15" x 2"
Hook Backed
Lew-Who, Za-Her
---
We Also Recommend