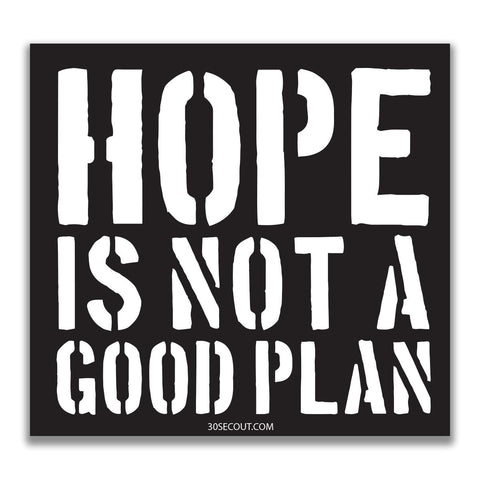 HOPE IS NOT A GOOD PLAN STICKER
Hope does not produce consistent results, intelligent action does. Efforts are better spent on the latter. This is one way to keep the right mindset going, wherever life takes you. Slap on coolers. water bottles, fridges, coffee machines, etc.
4" x 4"
Weather Tough
Made For Outdoor Placement
Love it! I have a few 30 Sec Out items and they're all good.
---
We Also Recommend