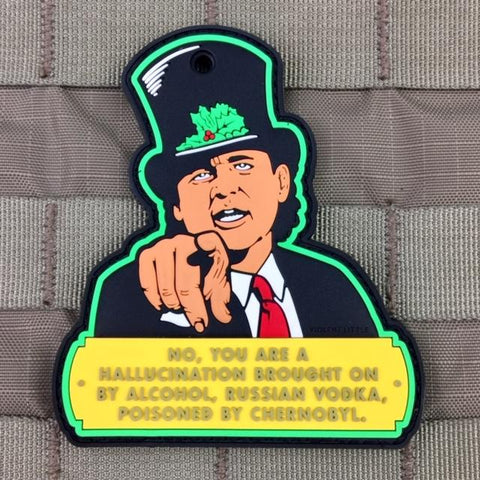 BILL MURRAY "YOU ARE A HALLUCINATION" CHRISTMAS MORALE PATCH
Who doesn't like Scrooged hallucinations brought on by nuclear-tainted Russian Vodka? It's one of the best ways to get back into that Christmas groove. Just Ask Bill Murray....I mean, Mr. Cross, as he likes to be called around these parts. Was this possibly Bill Murray's meanest role? Yes.
3" x 3.5", PVC
Hook Backed
Has a hole on top so you can use it as an ornament!
---
We Also Recommend