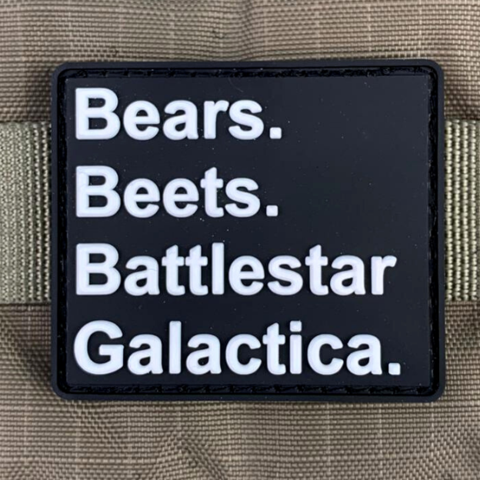 BEARS BEETS BATTLESTAR GALACTICA PVC MORALE PATCH
Fact: Bears eat beets. Bears, beets, Battlestar Galactica. We know identity theft is not a joke around this office, but when you find those glasses at the drug store for $4 you get them. 
2" x 1.7" inches
Hook backed
Black bears are the best bears
Hot sauce!!!
I bought a patch, was very pleased.
---
We Also Recommend