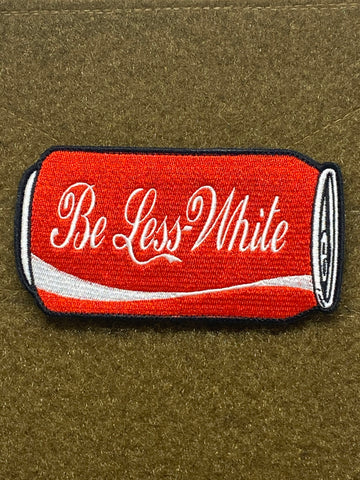 "Be Less White" Morale Patch
So apparently Coke sent a training module to their employees on how to be less white. We love ridiculous shit so here's the patch.
4.83" wide (same size as a soda can)
hook and loop backed
also available in sticker form!
Bye, bye Coca-Cola....
....may you rest next to Gillette.
Big patch, well made
Gift for a friend
I got the patch for a friend and he loved it the quality was bitchen as my friend put it
Really works
It really upsets the whites. 10/10 would recommend.
Awesome Patch
This patch is great. The size of a can and says it all. Cancel culture is the worse. But in a more tasteful way. Got 3 other patches from TO great patches!
---
We Also Recommend