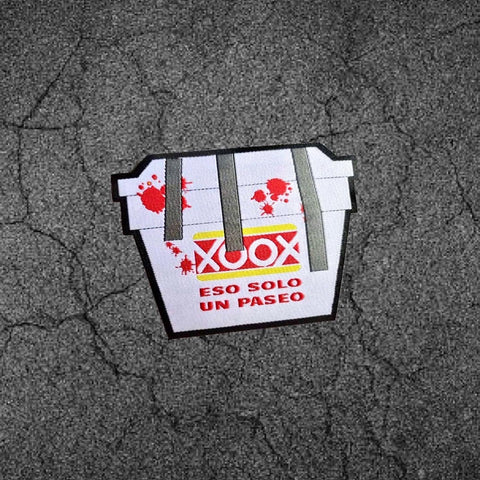 Ed's Manifesto "What's in the caja?" Morale Patch
Qué hay dentro de la caja?
It's never a good sign to find an oxox cooler on a street corner. Let this be a warning to all refreshments will not be had.
3.5" tall woven patch
hook and loop backed
These will be shipped before March 24th.
---
We Also Recommend